It has been a while since I shared a gallery. Purists may say they are not all maps but these are definitely eye-catching representations of geographic data.

Eric Fischer at Mapbox created a visualisation of taxi journeys in New York City, USA. A brilliant cartographic use of freedom of information data. Mapbox-style visualisations have been panned as late by many cartographers but I personally have nothing but praise for this one. It's truly fascinating. One was also created in ArcGIS online, but I prefer this example.

Jeremy Ashkenas, Archie Tse, Derek Watkins and Karen Yourish created this wonderful story-map of 'the cradle of civilisation' for the New York Times website. We have seen various guises of browser scrolling maps before but the quality and finish of this one is exceptional. Everything from the colour palettes to the levels of transparency and the wonderfully crisp finish just make this story and its associated graphics come together as a really appealling interactive map.

At the start of the year, online magazine Londonist updated their Anglo Saxon map of London. And it still looks magnificent!

This one from the Geomatics team at the Environment Agency caused some debate in our office at Ordnance Survey, and I still can't decide what I think about it! Love it or hate it, the image shows LIDAR cature of the Olympic Park in London, UK. Features appear to be coloured or styled by some kind of feature type or classification, with the river and rail obviously identified.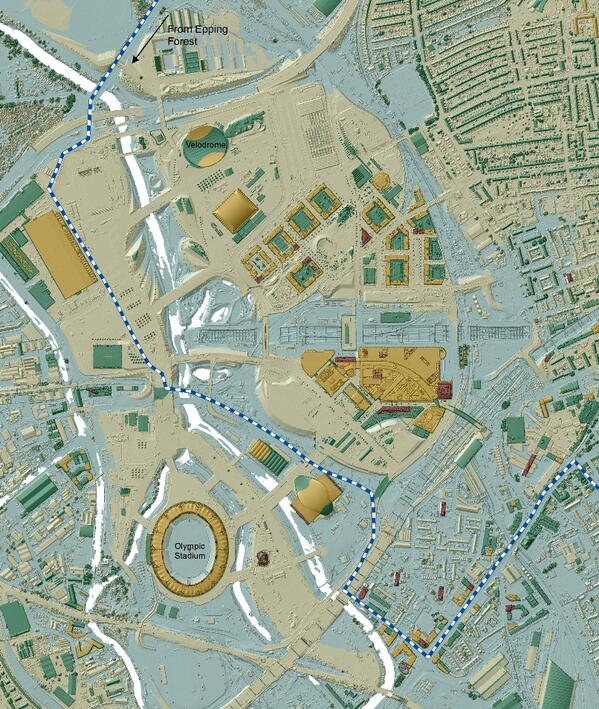 Nokia-owned map company HERE recently updated their web mapping, also coming soon to mobile. Whilst my opinions remain mixed, I do like this particular example of the road layout of the Las Vegas-Grand Canyon area of Nevada, USA, being clearly determined by the terrain.

The demo version of F4map has its good and bad points but it was fun to play with so made the list. Interactive 3D map of London.

The Institute for Housing Studies at DePaul University produced this web map of housing stock in Cook County, USA. An extraordinary amount of detailed information successfully reproduced as a map.

Isoscope, by Till Nagel and his students at Postdam University, has had its critics for inaccuracy but the concept is good and this kind of distance map, along with heat maps, are one of the minority of instances when I'd be in agreement with a greyscale base map.

A Satellite-Like Map of Paris (by Night), by Mathieu Rajerison, uses OpenStreetMap (OSM) data combined with public lighting information from Parisian open data in QGIS to produce this easily-interpreted visualisation of street lighting across Paris.

A simple web map to show the age of buildings as an insight to the history of Barcelona. Protected streets are also shown. Map by 300.000km/s.
As reported by Wired, 'Created by the design firm 300,000 Km/s, the map includes 3,000 notable places, from Roman walls to modern street art. It also includes data on building ages for more than 70,000 properties. All this information was already available, at least in theory, from Barcelona's city council and the national database of cadastral data. But the new map tries to make it more accessible and easier to use. And it's a fiesta for the eyes: The striking color scheme indicates protected areas (yellow), building ages (black indicates structures built before 1900, lighter shades of blue indicate more recent structures), and landmarks of cultural interest (pinks and red). Click on a landmark — say, Gaudí's masterpiece, the Sagrada Família church — and a window pops up with a photo and historical information.'

Lovell Johns' British Cartographic Society (BCS) Award winning Historic Map of York by the late Chrissy Bond. The Historic Map of York is one of a set of products that have been created to show the development of a modern city from its ancient origins.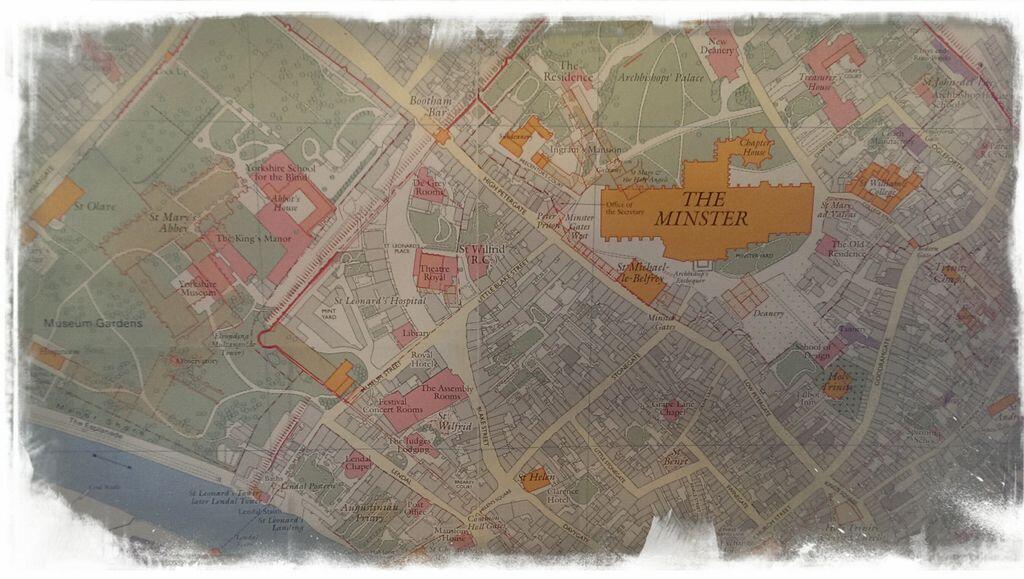 Finally a couple from Ordnance Survey. First of all, one of my partners in crime Charley Glynn was experimenting with colour, texture and font and shared with me this vintage-style map of Canary Wharf using OS MasterMap Topography Layer.
Secondly, we (my colleagues at OS) shared the latest beta version of OS MasterMap Topography Layer – Building Height Attribute with Autodesk and Cristina Savian created this wonderful model.